5 Recipes for the End of Summer
5 of Our Favorite End of Summer Drink Recipes
Summer is about to end and we want to make sure we enjoy every last second of it. Here are a few of our favorite drink recipes to enjoy on these last few days of summer.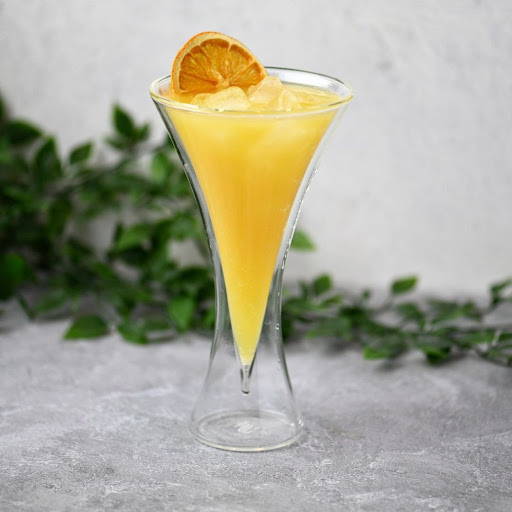 Servings - 1
Ingredients
Directions
Add everything to a shaker and strain over fresh ice, enjoy!
Pink Lemonade Vodka Punch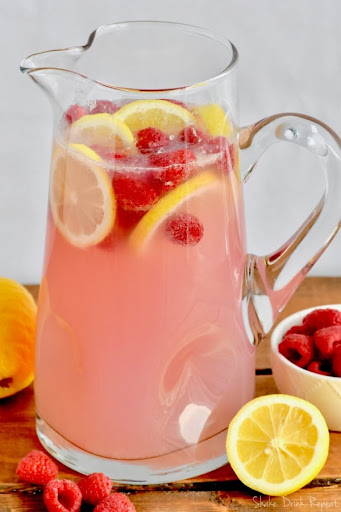 Servings - 8
Ingredients
1 12 ounce pink lemonade concentrate

1 cup citrus vodka

1 2 liter bottle lemon lime soda

fresh raspberries

fresh sliced lemon
Directions
Combine all of the ingredients in a large pitcher, adding the soda last.  
Serve immediately.
Frozen Pineapple Margaritas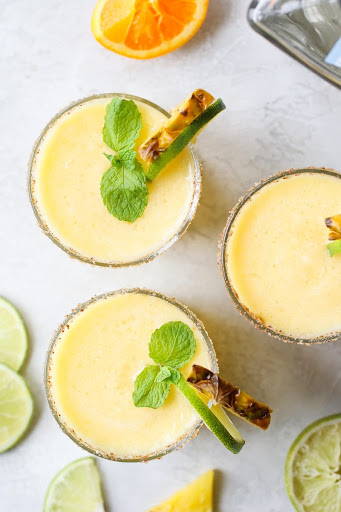 Servings - 4
Ingredients
1 lb. (16 oz) frozen pineapples

6 oz (¾ cup) orange juice

(juice from 2-3 large oranges)

4 oz (½ cup) lime juice

(juice from 3 limes)

8 oz (1 cup) tequila blanco

(or silver)**

2 cups ice

coarse salt or coconut sugar or mix

Pineapple and/or lime wedges

(for garnish)


Directions
Juice the limes and oranges with a juicer or manual juicer.
Add the juices, frozen pineapple, ice and tequila to a blender and blend until nice and smooth.
To serve, rim four glasses with coarse salt or coconut sugar or a mix. To do this, pour a little coarse salt (or sugar or a mix) into a shallow bowl or dish. Take a wedge of lime and run it around the rim of each glass and invert the glasses, one at a time, into the salt and twist the glass back and forth a few times.
Fill each glass with the blended margarita and enjoy.
If you wish, add a lime slice and/or fresh pineapple triangle to the rim of the glass and top with a fresh mint leaf.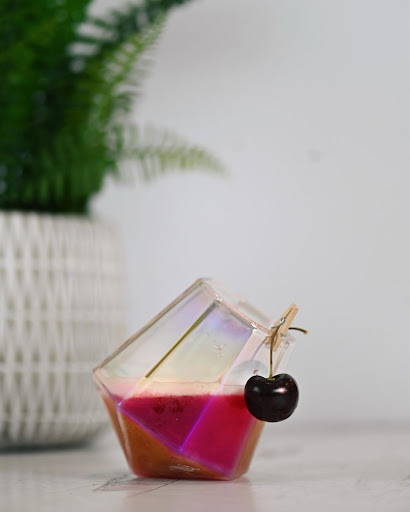 Servings - 1
Ingredients
2 oz Malfy gin

3/4 oz simple syrup

1/2 oz lime juice

1 egg white

5-6 fresh dark cherries (pitted)
Directions
Muddle cherries with simple syrup and then add all the ingredients.
Do a dry shake and then add ice to do a wet shake.
Strain in glass and enjoy!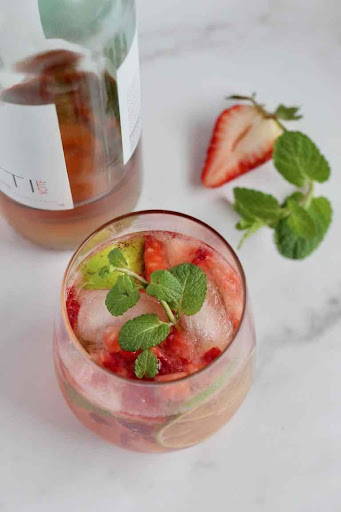 Servings - 1 Drink
Ingredients
2 lime wedges

6 fresh mint leaves

2 large strawberries, sliced

1/8 teaspoon liquid stevia or 1 teaspoon agave syrup

1/2 cup (4 ounces) chilled rosé wine

1/4 cup chilled club soda

1/2 cup ice
Directions
Combine the lime, mint, strawberries, and stevia or agave in a wine glass and muddle gently with the back of a spoon or muddler. Add the wine, club soda, and ice and stir.
Garnish with more mint sprigs and sliced strawberries over top, if desired.